Partners
Lille Catholic University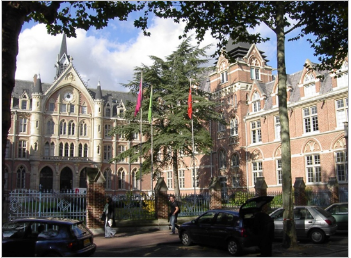 Lille and Polytechnic University Federation(French:Université Catholique de Lille), which also goes by the nameLille Catholic University("Catho"), is a federation of Catholic-inspired institutions established in 1973.Its history dates back to 1875 when the first of these institutions was created. The Federation comprises five faculties, 20 schools and institutes, research centers, and a hospital, with a cumulative student body of 24,540 in 2012.
California State University, Long Beach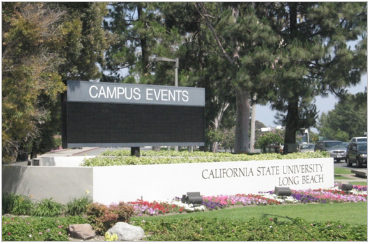 California State University, Long Beach(also known asLong Beach State,Cal State Long Beach,LBSU, orThe Beach) is the third largest campus of the 23 schoolCalifornia State Universitysystem (CSU)and one of the largest universities in thestateof Californiaby enrollment, its student body numbering 36,822for the Fall 2014 semester. As of Fall 2014, the school had 2,283 total faculty, with 36.7 percent of those faculty on the tenure track.With 5,286 grad students, the university enrolls one of the largest graduate student populations across the CSU and in the state of California alone.The university is located in the Los Altos neighborhood of Long Beach at the southeastern coastal tip ofLos Angeles County, less than one mile from the border withOrange County.The university offers 137 differentBachelor's degrees, 92 types ofMaster's degrees, 5Doctoral degreesincluding two Doctor of Education, aPh.Din Engineering, aDoctor of Physical Therapyand Doctor of Nursing Practice, as well as 29 different teaching credentials.
California State University, Fullerton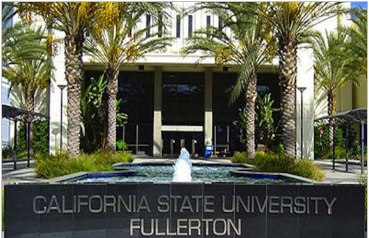 California State University, Fullerton(known asCSUF,Cal State Fullerton, orFullerton State University) is a public comprehensive universitylocated inFullerton, California. With a total enrollment of almost 39,000 it has the second largest student body out of the 23 campusCalifornia State University("CSU") system, and its approximately 5,900 graduate student body is the second largest in the CSU and one of the largest in all of California. As of Fall 2013, the school had 1,932 faculty, of which 707 (36.6%) were on the tenure track.
The Аmerus Exchange Ltd. (the USA)
With the fall of the Soviet Union, Russian educators found themselves without the support of the Communist Party which had been a strong disciplinary factor behind the country's schools. For the first time teachers had to face the challenges of the classroom alone. Many world educators ventured to help their Russian colleagues with this task which was so new to them. The forerunner of THE AMERUSEXCHANGE, LTD (TAEL) was among these. Over the past dozen or more years, the experience gained led to the foundation of TAEL and its mission to help build international, cross-cultural relationships that encourage the development and sharing of democratic ideas, methods and strategies.
The primary goal of TAEL would be to organize educational exchange programs between Russia and The United States of America and to provide material support and recognition to students, educators and educational projects. The exchanges would feature participants living with host families and would be open to business and service professionals as well as educators.
Ghent University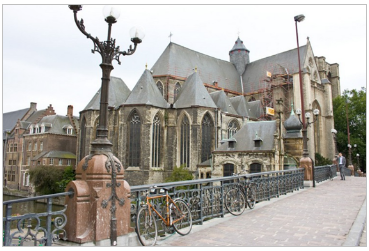 Established in 1817 byKing William Iof theNetherlands,Ghent Universityis a publicresearchuniversitylocated inGhent, Belgium. After theBelgian revolutionof 1830, the newly-formedBelgianstate began to administer the university. In 1930, it became the firstDutch-speaking university in Belgium—Frenchhaving been the academic language up to that point. In 1991, the university was granted major autonomy and changed its name fromState University of Ghent (Dutch:Rijksuniversiteit Gent, abbreviated asRUG) to its current designation. It is one of the largerFlemishuniversities, consisting of 41,000 students and 9,000 staff members. The currentrectorisAnne De Paepe.
Ghent consistently rates among the top universities not only in Belgium but also throughout the world. As of 2014, Ghent University ranks 90th globally according toTimes Higher Education,129th according toQS World University Rankings,and 70th according to theAcademic Ranking of World Universities.
European Association of Institutions in Higher Education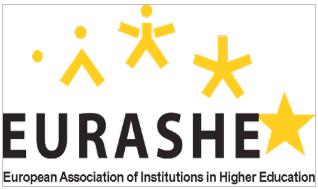 EURASHE is the European Association of Institutions in Higher Education that offer professionally orientated programmes and are engaged in applied and profession-related research within the Bologna cycles.EURASHE representsuniversities of applied sciences and university colleges; other membersof EURASHE are national and sectorial associations of higher education institutions, and other individual institutions, such as universities.EURASHE members operate within and across different national systems whether these are unitary or binary, professional and/or academic.EURASHE was founded in Patras (Greece) in 1990. It has the status of an international non-profit association according to Belgian law and itsSecretariatis located in Brussels (Belgium).
EURASHE's mission is to represent the views of professionally-orientated institutions and programmes in the higher education systems in countries of the European Higher Education Area (EHEA), either in binary higher education systems or in unitary 'university' systems.Its aim is to promote the interests of professional higher education in the EHEA and to contribute to the progressive development of the European Higher Education and Research Area (EHERA). In addition to offering professionally-orientated programmes, EURASHE members are specifically engaged in applied and profession-related research, and its technological applications.EURASHE believes partnership and cooperation with other regions of the world are important. It has thus established relationships with countries outside the EHEA through associate membership and partnership agreements with other regions, such as Canada, the United States of America, the Middle East,Central Asia and Asia.EURASHE focuses primarily on policydevelopment and on higher educationprojectsand research with emphasis on its professionally-orientated segments. Furthermore, it organises annual conferences, thematic seminars and tailor-madeeventsfor its members.
BA School of Business and Finance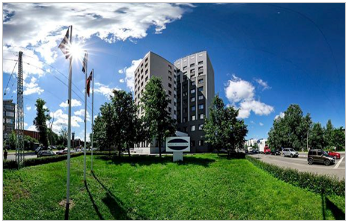 BA School of Business and Finance(Latvian:Banku Augstskola) is one of the leading, self-financing business schools inLatvia. It was founded in 1992 as Banking College under theBank of Latviaand in 1997 accredited as a higher educational institution.
In 2007 BA School of Business and Finance celebrated its 15th anniversary. It supports United Nations initiative and follows the Principles for Responsible Management Education. On December 11 BA School of Business and Finance announced its decision to achieve Investors in Excellence Standard (a national standard which is based on the concepts of Excellence and the nine criteria of the widely used European Excellence Model (EFQM)).
Today it offers undergraduate, graduate and post - graduate programmes in Economics and Entrepreneurship, Business Administration and Finance. The study processes have gained an explicit international dimension. Graduates are nationally and internationally recognized entrepreneurs, managers, consultants, experts and professionals.